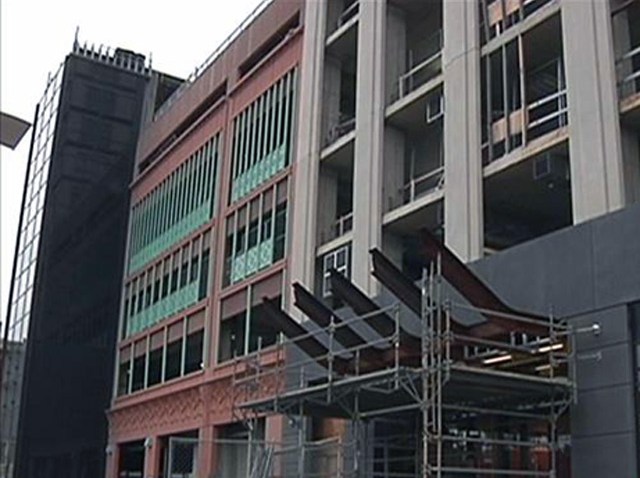 The floor is still dirt, the walls are unpainted and the ceiling is exposed but, in just a few months, the 24,000 square feet of empty space will become the Elm City Market, the city's only grocery store.
"For me, this is most exciting part of the project," architect and developer Bruce Becker said.
It's a project two years in the making.
The apartments in the 32-story building are finished but developer, Bruce Becker said they had a hard time getting a grocery store to move in.
Both Trader Joe's and Whole Foods weren't interested in the urban setting.
"We were determined to find a way to bring a grocer in," Becker said.
So the solution became a co-op grocery store.
It will have a membership base but, unlike co-ops in other cities, you don't have to be a member to shop here.
"The profits are reinvested in the community," Becker said. "It's not a profit driven enterprise. It's a community-driven enterprise. It meets the broadest needs of the community. It has really high quality organic natural foods but also has conventional groceries."
The store will employ 130 people and Becker hopes to have 3,000 customers a day coming in to the store.
"I think having a grocery store that's vibrant, that brings people from suburbs into the city is something new and pretty promising for Connecticut," Becker said.
People packed a room at the New Haven Hall of Records to learn more about the CO-OP during a public meeting.
Lynn Smith has lived in New Haven for the past three years. She says that she has had to travel all the way to Branford to do her grocery shopping.
"I had to struggle as a new resident to find a supermarket," explained Smith. "When I heard about this co-op I said this is a great idea."

The store should open in March 2011.