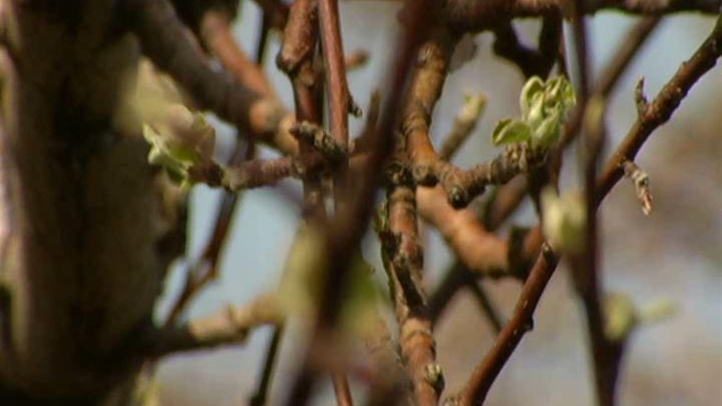 Lyman Orchards in Middlefield is covered in a sea of pink blossoms with peach trees that are nearly a month ahead of schedule.
"I haven't seen it this early in the 30 plus years at the orchard. It is brand new territory for us," said John Lyman, owner of Lyman Orchards.
The usual tricks like using large fans to keep the air well mixed or spraying trees with water won't work this time because winds are expected to remain gusty Monday night when they typically are calm during a freeze. Temperatures below 28 can pose big problems to trees in bloom.
"We're very concerned. At bloom they really can't stand much more than that," Lyman said.
In Glastonbury at Scott's Orchard and Nursery, plants and shrubs were being covered with cloth blankets Monday afternoon to try to save the blossoms that have already bloomed. Anything that could be brought inside was.
Owner Woody Scott said in his more than 40 years at the orchard he has never seen anything like this.
Farmers who can escape Monday's freeze aren't out of the woods yet.
"Even if we survive tonight's freeze there's still a while to go before the threat of frost has passed," Scott said.