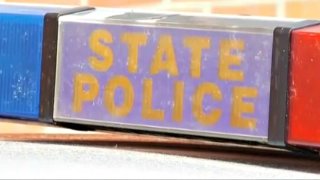 Route 15 north in Trumbull has reopened after two separate crashes and one involved a pedestrian being struck, according to state police.
Troopers were called to a two-car crash on Route 15 northbound at Exit 49S around 7:15 a.m. When state police arrived, they said they reported multiple possible serious injuries.
At least one person was transported to an area hospital, but the extent of injuries is unknown at this time.
The state Dept. of Transportation and CARS Unit responded to the scene. The crash remains under investigation.
About 15 minutes later, troopers were called to a collision involving a pedestrian in the same area on Route 15 northbound at Exit 49S.
Authorities have not released details about the extent of any injuries in this collision.
The highway was closed at exit 48, but has since reopened.