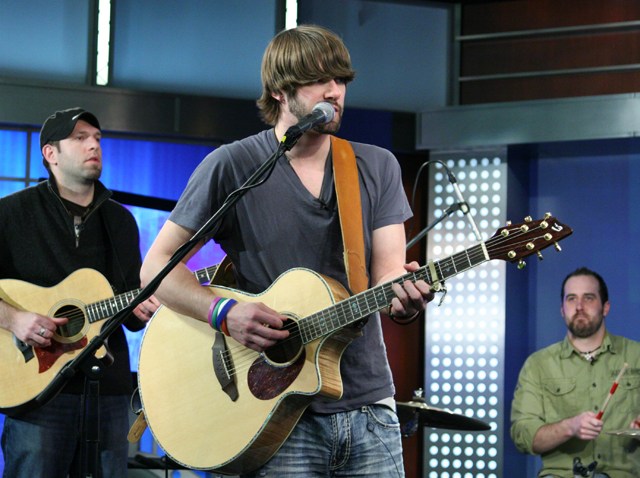 Columbia Fields just might be one of the best local Connecticut bands and tonight, they open for Bon Jovi at Mohegan Sun.
The guys, who all went to Rham High School in Hebron, have been playing together for four or five years, mostly in Connecticut, New York, and throughout New England. They have opened for some national acts before, but nothing as big as tonight's show.
"This is the biggest stage we've ever played in," lead singer, Grayson Minney, said.
They have a new album, "Bridging the Gap," and Minney says they get their influences from Cold Play, Jason Miraz and Dave Matthews.
Columbia Fields gets the honor of opening for Bon Jovi because they won the 96.5TIC-FM contest early this week.
"We did the best we possibly could and we made it," pianist Eric Heath said.
"It's still sinking in," drummer, Chris Bowes said. "I woke up yesterday '(and thought,) did I dream Wednesday night? Did this just happen?'"
The Bon Jovi show on Friday night is sold out but you can catch the guys on Saturday night at The Zen Bar in Plainville. The show starts around 10 p.m, If you go, you're sure to love their songs and leaving singing "Take", "After Anything" or "Horizon."