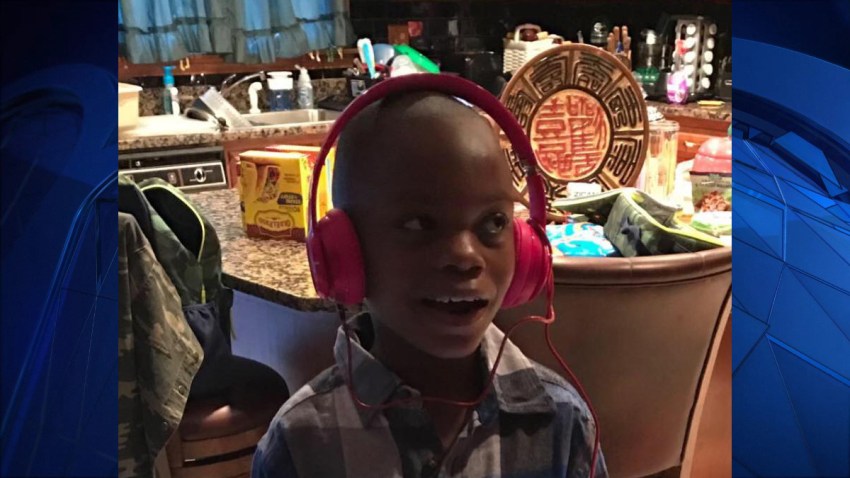 A 9-year-old Connecticut boy with autism who was found dead in a pond in Texas Saturday, two days after wandering away from his uncle's home nearby, according to police.
"The Pearland Police Department regrets to inform the community that Marcus McGhee has been found," authorities said in a Facebook post on Saturday morning.
Marcus, who is autistic and non-verbal, walked away from the estate of a relative, Hartford native and former NBA player Marcus Camby, Thursday afternoon, according to authorities.
A bloodhound was able to track the boy's scent away from the house but then lost the trail.
Police told NBC affiliate KPRC that they found the boy's body near the home he went missing from around 7 a.m. Saturday
Authorities and groups of volunteers had been searching for McGhee and the search was expected to resume on Saturday morning before police announced it had been called off.
"We thank you all for your efforts. The family is now in need of our prayers," police said in their Facebook post.
McGhee was a student at the CREC River Street School in Bloomfield.
""The CREC community is saddened by the loss of Marcus McGhee, a student at CREC River Street School. He was a very special person to our staff, and he will be missed dearly by all who knew him. Counselors will be available to staff and students beginning this weekend and throughout next week," CREC officials said in a statement.
Copyright AP - Associated Press