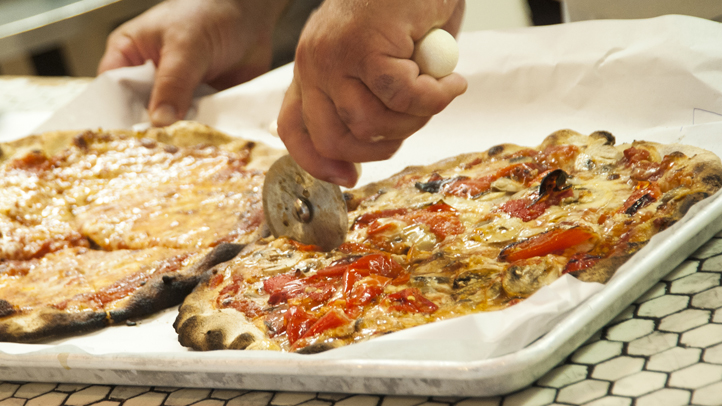 What's your favorite pizza joint? Connecticut Magazine has compiled a list of the state's top pizza places – and those that will soon have their own slice of history.
There's no numerical system here. Instead, restaurants are ranked in categories: "Legends" are pizza royalty (no surprise that many are located in New Haven) and "Legends in the Making" comprise up-and-coming pizza sensations.
There are also "Beer Bar Pizzas," "Unusual Places" and "Best of the Rest."
Legends
Frank Pepe Pizzeria Napoletana in New Haven
Sally's Apizza in New Haven
Modern Apizza in New Haven
Roseland Apizza in Derby
BAR in New Haven
Legends in the Making
Colony Grill in Stamford, Fairfield and Milford
Da Legna in New Haven
Tarry Lodge in New Haven and Westport
Bufalina in Guilford
Beer Bar Pizza
Fire Engine Pizza Company in Bridgeport
Krust Pizza Bar in Middletown
Coal House Pizza in Stamford
Stanziato's in Danbury
Brick + Wood in Fairfield
Unusual Places
Nica's Market in New Haven
Mozzicato DePasquale Bakery, Pastry Shop & Cafe in Hartford
Nauti Dolphin Pizza in Fairfield
Vocatura Bakery in Norwich
Get the full scoop at connecticutmagazine.com.