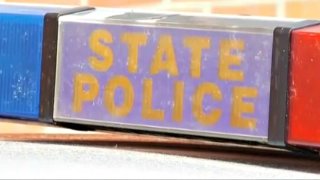 A Connecticut man was arrested after allegedly hitting a Massachusetts state trooper and fleeing the scene, according to police.
Officials said the man from New Haven was driving a tractor-trailer when he struck a state police lieutenant that was on-duty on Wednesday, June 16.
The Mass. trooper that was struck sustained serious injuries during the crash, according to police.
The driver, later identified as 40-year-old Perry Livingston III, was arrested at his home by officers from several Connecticut police agencies, officials said.
Livingston faces fugitive from justice charges and was held on a $1 million surety bond. He is scheduled to appear in New Haven Superior Court on June 21.