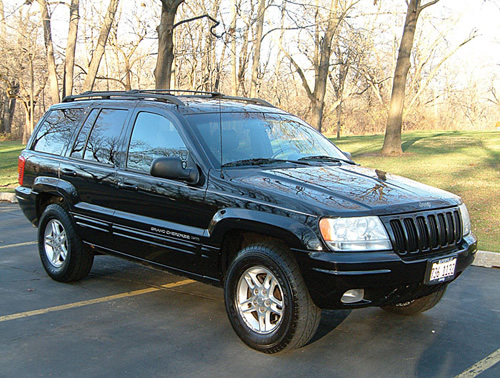 A Westport man was all too happy to pay too much for a used car. Why? Because President Barack Obama used to own it.
President Obama bought the black Jeep Grand Cherokee new in 2000 when he was a state senator in Illinois and it had more than 130,000 miles on it when John Reznikoff bought it an online auction last week for $26,000.
Kelly Blue Book puts the value of a similar car at $3,500.
"I would have been willing to pay over $100,000 for it," said Reznikoff, the founder and president of University Archives, which is based in Westport.
Another of Obama's former cars is now valued at about $1 million, he said, so $26,000 feels like a deal.
"I think I got myself a bargain there," Reznikoff said. "Time will tell."
Liz Murphy, an executive assistant from the Chicago area, sold the car. She bought it in 2004 and kept the paperwork on the famous owner at the advisement of the car dealer, the Wall Street Journal reports.
The seller suggested Murphy make a copy of the paperwork with Obama's name before she had to turn it in to the motor-vehicle agency.
"You never know, he might be president some day,'" she recalls the dealer saying.
The University Archives has relics from every American president, including John F. Kennedy's parade car (similar to the one he was assassinated in), a fragment of George Washington's coat, Abraham Lincoln's desk, Lyndon Johnson's sport coat and Ronald Reagan's rocking chair, Reznikoff said.
Reznikoff has never driven the Kennedy car, but he will drive the Jeep when it arrives from Chicago.
"I've been too afraid," he said about the Kennedy car. "One mark, one mar and it brings the value down."
But, he one owned a Jeep Cherokee, like Obama's former car, so it's a little less intimidating.
As Reznikoff waits for the car, he is looking for someone who will rent garage space.
More than $6,000 of Reznikoff's purchase price will be donated to CARE, a humanitarian organization that fights global poverty.
If you know of an available garage, email Reznikoff through this site.