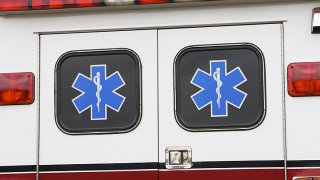 A teacher from South Windsor was killed in a motorcycle crash in Indiana on Thursday.
Alan Beck, 49, of Woodstock, was riding his motorcycle along a road in Wabash County, Indiana, just before 10 a.m. when a driver in a pickup truck turned into his path, according to police.
Beck's motorcycle collided with the passenger side of the pickup and Beck was thrown from the motorcycle, police said.
He was pronounced dead at the scene.
The South Windsor Public Schools Superintendent's Office identified Beck as a Latin teacher at South Windsor High School.
"While I am a fierce advocate of privacy rights, I cannot help but share the last words he shared with me in a recent email following a communication from my office. I believe Alan would want me to share these words, as I have no doubt he deeply meant them: I find myself feeling optimism for the future when I think of the fine, decent, young people with whom we work. Mr. Beck's optimism reflects his commitment to students and his unwavering faith in the next generation," officials from the South Windsor Superintendent's Office said in part in a statement.
"I know this incredibly sad news will be difficult for the countless students, parents and colleagues who knew him," they added.
An investigation into the crash is ongoing, but police said neither drugs nor alcohol are suspected to have been a factor in the accident.