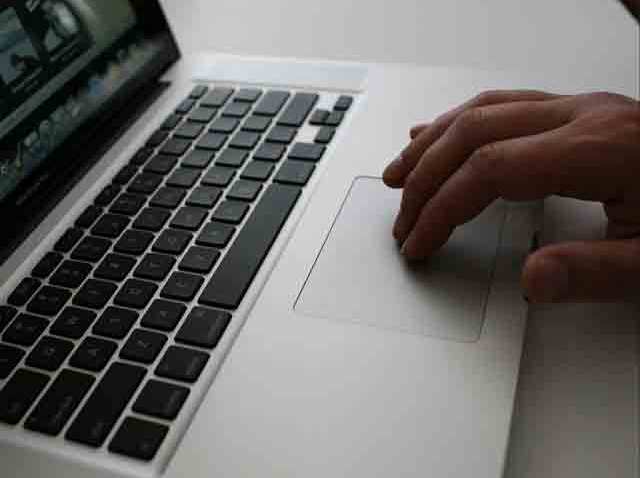 A member of the U.S. National Guard based in Connecticut was arrested Tuesday on federal charges accusing him of possessing, distributing and producing child pornography.
The Federal Bureau of Investigation received information in January that Keith Haessly, 45, of East Hampton, was sharing child pornography images online and had participated in sexually explicit chats about the sexual exploitation of young boys, according to a joint press release from Special FBI Agent Patricia M. Ferrick and U.S. States Attorney for the District of Connecticut Deirdre M. Daly.
Haessly is suspected of posing as a female under the alias Amy Finch, using "loop recordings of females to entice boys to engage in sexual activity over webcams" on video chat programs including Skype and Omegle and made video recordings, according to the FBI and U.S. states attorneys office.
The court authorized investigators to search his home Tuesday and authorities seized his laptop computer before arresting him where he works. Haessly is a member of the National Guard in Connecticut.
Capt. Mike Petersen, of the National Guard in Connecticut, said that "at this time we are cooperating with the law enforcement investigation."
"We are going to help out with the investigation anyway that we can and we are also gathering our own facts at this time," Petersen said.
Haessly appeared in federal court in New Haven and U.S. Magistrate Judge Sarah A.L. Merriam ordered him detained.
He was charged with the possession, distribution and production of child pornography.
Haessly faces the possibility of a minimum of 15 years in prison if found guilty.
The FBI and Connecticut Child Exploitation Task Force, which is made up of federal, state and local law enforcement officials, are investigating the case. Assistant U.S. Attorney Ray Miller is prosecuting the case.
The U.S. Department of Justice launched the Project Safe Childhood Initiative to protect children from sexual abuse and exploitation. You can report suspected incidents online at www.cybertipline.com and find out more information on the initiative at www.justice.gov/psc.