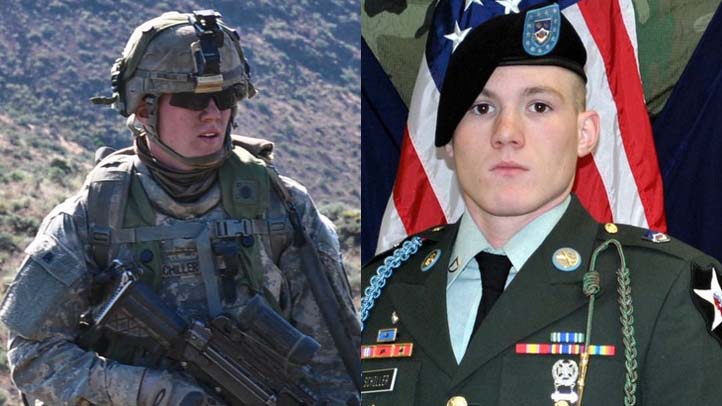 Army Specialist Philip C.S. Schiller, who was born in Connecticut, died in Afghanistan on April 11.

Schiller, 21, who most recently lived in Texas, died of wounds he suffered when enemy forces attacked his unit with small arms fire, according to the U.S. Department of Defense.

"My thoughts are with Specialist Schiller's family at this devastating time," Gov. Dannel Malloy said in a news release. "While Spc. Schiller no longer lived in Connecticut, we remember him as our own and honor his sacrifice and his courage. We lost a hero in battle, and our prayers are with Spc. Schiller's unit and the other men and women who are overseas in service to this nation. "

Schiller's father still lives in Connecticut, according to the governor's office.
A GooglePlus page states that Schiller had lived in Winsted and the Hartford Courant reports that Schiller lived in Barkhamsted and West Hartford, in addition to Winsted.

"Spc. Schiller's life was lived with bravery, with commitment and with honor and every Connecticut citizen should stop to reflect what his sacrifice means to all of us," Lt. Gov. Nancy Wyman said. "My heart goes out to his family as they deal with this terrible loss of their loved one who died defending the country he loved."

Schiller moved to Texas where he joined the 1st Battalion, 23rd Infantry Regiment, 2nd Infantry Division out of Joint Base Lewis-McChord, Washington.

Schiller enlisted in the Army in June 2010 and his unit deployed to Afghanistan last month. This was his first deployment.
He has been awarded the Purple Heart, the Bronze Star Medal, Army Achievement Medal, National Defense Service Medal, Global War on Terrorism Service Medal, Army Service Ribbon, and the Combat Infantryman Badge.

Flags will be lowered on the day of Spc. Schiller's burial. Details are pending.