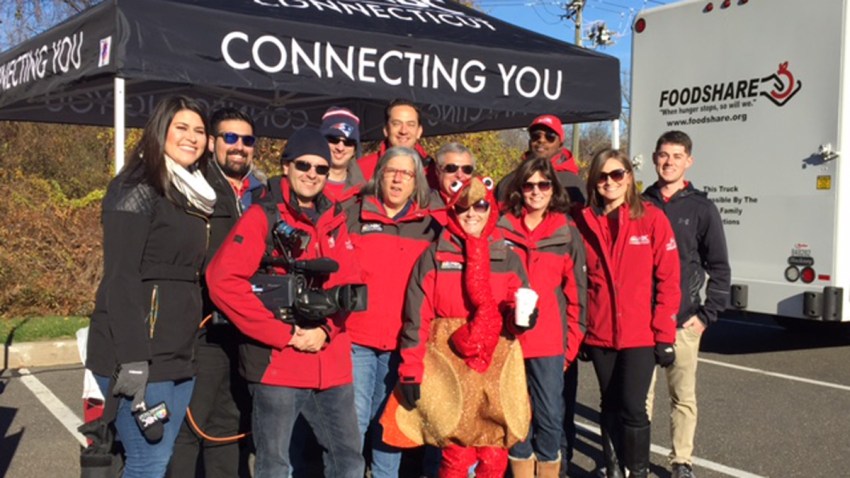 It's a troubling statistic – one in eight Connecticut residents does not have enough food on a daily basis.
It's why NBC Connecticut and Comcast teamed up today for our annual food drive. It's all part of our "Connecting You to Joy" campaign.
The NBC Connecticut team split up to hit two locations in the state – the Big Y in Manchester, and the XFINITY store in Groton.
Manchester efforts supported Foodshare, the regional food bank for Tolland and Hartford County.
"So the turkeys that come in today are going to go straight to back to Foodshare. We've had requests from 15,871 local friends and neighbors across Greater Hartford so starting next week we have appointments set up with all our partners in the community and we're going to start distributing them to families," explained Foodshare's Communications Manager Amanda Renna, Communications Manager.
Many people donated to the cause, including Aiello Home Services, which donated 100 turkeys and dozens of boxes of non-perishable food items.
Over in Groton NBC Connecticut teamed up with the United Way of Southeastern Connecticut and efforts supported the Connecticut Food Bank, which serves New Haven, Litchfield, Middlesex, New London, Windham and Fairfield counties.
Food and monetary donations were collected for both Connecticut Foodshare and Connecticut Food Bank. Frozen turkeys, non-perishable food items, and monetary donations were all accepted.
Every $10 can provide 25 meals to a neighbor in need.
Thanks to all of your donations today, many families across the region will be able to have a full holiday meal this year.
For more information on Foodshare, click here. For more information on the Connecticut Food Bank, click here.