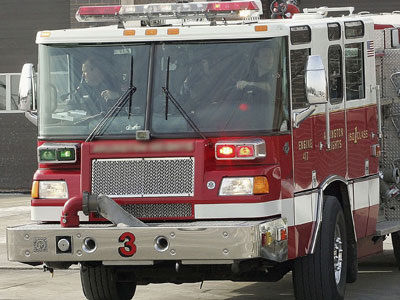 Streets were shut down and homes and businesses were evacuated in North Canaan on Saturday and now there has been an arrest.
Liquid propane started leaking from a 30,000-gallon tank at Specialty Minerals around 7 a.m.
Firefighters were able to isolate the leak and close it off, but were also concerned that the vapor cloud from the propane could ignite a fire.
Investigators said there were issues with the installation of the propane gas lines from the tank into the building.
Inspectors said the piping work was done by a non-licensed contractor and was not done to code.
The contractor, Michael Puta of Massachusetts, was charged with reckless endangerment, violating the state's propane gas piping code and failing to hold a contractor's license for gas piping installations.