NBC Connecticut Meteorologists are tracking much cooler temperatures as we head into the weekend.
High temperatures on Friday were near record breaking. A high of 77 degrees at Bradley International Airport today came one degree short of breaking the high temperature record for the day of 78 degrees.
You will feel the chill first thing Saturday morning with temperatures in the 30s throughout much of the state.
High temperatures on Saturday are only forecasted to climb into the low 50s in the northwest hills and middle 50s throughout interior and coastal Connecticut.
Take a look at high temperatures for Saturday.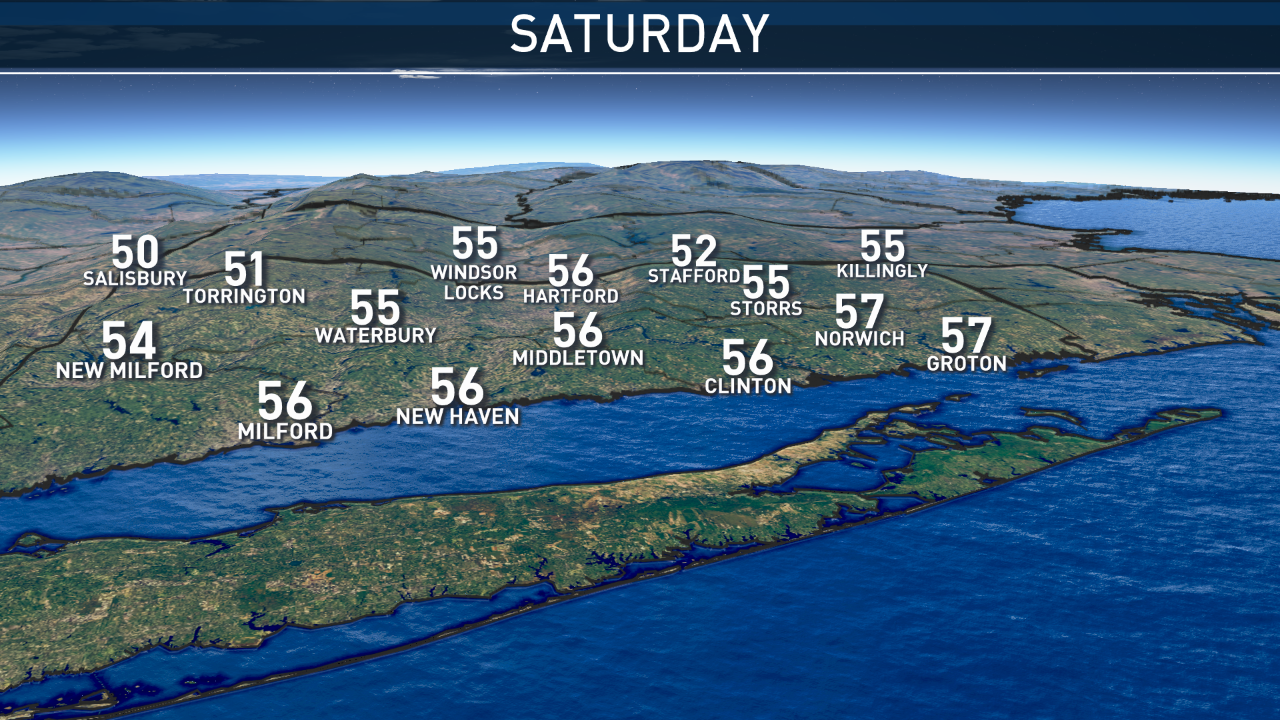 Temperatures will rise for Sunday and Monday before a stronger shot of cold air arrives by the middle of next week.