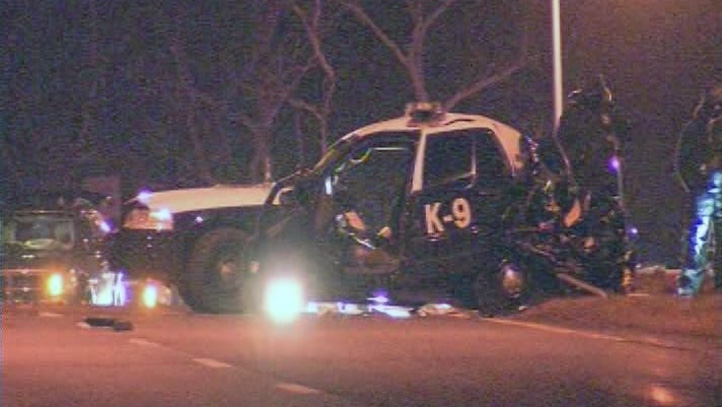 A 41-year-old East Hartford police officer is in critical condition after a pickup hit his cruiser around 12:30 a.m., police said.
Todd Lentocha, a five-year veteran of the East Hartford police department, was parked on the side of Route 2 early Wednesday morning, working on a case, when Robert Lucky's pickup hit the cruiser and pushed it across the highway, police said.
Sources said Lentocha suffered a serious cut to his head. He went through in surgery at Hartford Hospital, where he is listed in critical condition and police said the next 24 to 72 hours will be critical.
Lentocha was driving a K9 vehicle, but the dog was not in the car at the time of the crash.
The officer has been involved in "cops on top," a program in which volunteers honor the memories of heroes who have lost their lives in the line of duty.
Lucky, 49, of New Haven, was not hurt, according to a news release from state police. He is cooperating with police.
Witnesses should call Trooper First Class S. Menard at 860-534-1000.