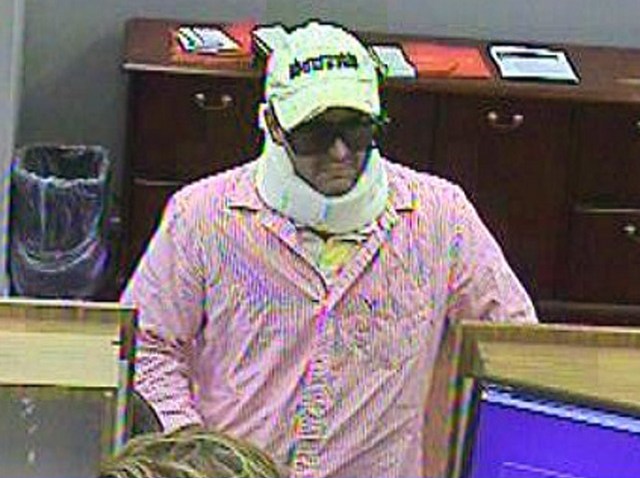 Cops have nabbed the man suspected of robbing a Guilford bank in a neck brace on Friday morning.
Around 11 a.m., a man wearing a neck brace, a hat and sunglasses, entered the Guilford Branch of Bank of America and handed a teller a note demanding money, police said.
He took the cash and fled in a red Jeep Wrangler. The license plate was covered, police said.
Police in North Haven heard the broadcast and saw a car matching the description traveling north on Interstate 91, stopped the car and saw cash "protruding from under" the driver's seat, along with the note, police said.
A witness was brought to the scene and said that Jason Prescott, of Wallingford, was the man.
Prescott was taken into custody, charged with robbery and larceny and held on $250,000 bond until he is arraigned.
No word yet on whether he was wearing a neck brace when he was stopped.