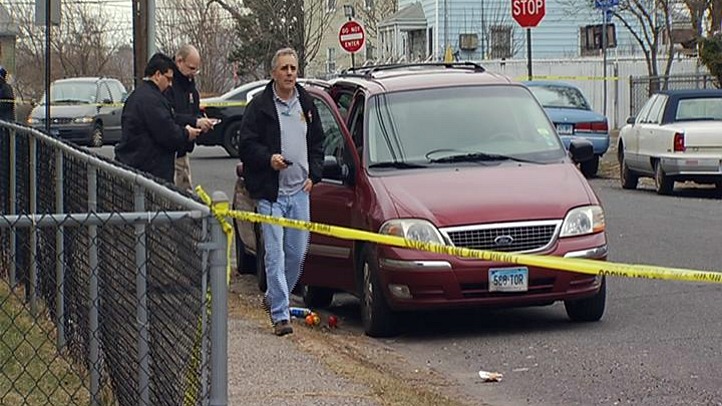 Beverly Galvin was bringing her friend to a pastor's house in Bridgeport on Tuesday afternoon when an outing turned into a nightmare.
Galvin got out of the car outside the house at Hawthorne Street and Glenwood Avenue just after 1 p.m. to get a wheelchair to help her 89-year-old friend, Dorothy Knoll, get into the house.
Knoll cannot move on her own and she also cannot talk, police said.
Before Galvin could get Knoll out of the car, a man with a gun walked up on the sidewalk and carjacked the 2002 Red Ford Windstar.
Frantic, Galvin started yelling that someone was in the van and tried to jump in front of the fleeing vehicle, but the man drove off.
The man did not use the weapon during the carjacking, police said.
Police found the van about three blocks away around 3 p.m. on Spring Street, between Park and Noble avenues.
Knoll was inside. There was no sign of the man.
Knoll was taken by ambulance to Bridgeport Hospital, but appeared to be OK at the scene, police said.
Bridgeport police are searching for the man they believe responsible for the carjacking.
Police have processed the van for fingerprints but had no formal suspects as of Wedensday afternoon.