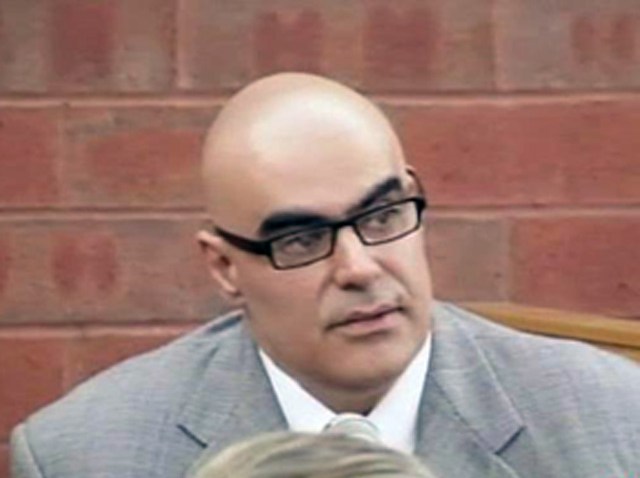 When contractor Carlos Costa renovated Hartford Mayor Eddie Perez's home, he charged some materials to other projects he was working on to "erase evidence" of the work, he said.
Costa took the witness stand on Monday in the mayor's corruption trial, his second day of testimony.
Hubert J. Santos, the mayor's lawyer, questioned Costa all morning and into the afternoon.
"Are there any trees or bushes that block the view of the (mayor's) house from the road?" Santos asked, to the objections of prosecutors who questioned how that was relevant.
Santos was making a point that the trucks with company logos were in full view of anyone who drove by.
"You made no attempt to hide the fact that USA Contractors was working at the mayor's home?" Santos asked.
"None," Costa said.
Costa also said he felt he was doing nothing wrong by renovating the mayor's home and that the mayor never asked Costa to keep it quiet.
Costa later admitted charging some of the materials for the mayor's home to other projects he was working on to "erase evidence" of the work.
"It was never my intention to submit a bill to Eddie Perez," he said.
On further questioning, Costa said the reason was actually for accounting purposes.
During cross-examination on Monday, Costa also defended his work on the Park Street revitalization project, claiming the two and a half years of delays were the fault of the city.
"All of the delays on Park Street were caused because of a lack of coordination on the design inception, on the design itself, on unforeseen conditions, the congestion of the street itself," Costa said.
Costa has sued the city for breech of contract, seeking more than $2 million in additional compensation for extra work, delays and for the balance he says is due on the initial contract.
As early as Feb. 16, 2005, Costa alerted the city about 21 problems with the project that caused delays he says were not his fault.
Prosecutors have so far produced four witnesses who have said the delays were the fault of Costa, and that the $5.3 million project was also hampered with numerous quality issues.
Those witnesses said the Public Works Department, the legal department and others all agreed to take steps to remove Costa from the project.
Prosecutors say Perez stepped in to keep Costa on the job in exchange for $40,000 in renovations to his home by Costa.
Perez paid $20,000 for the work about two years later, just after investigators first questioned him.

Follow Debra Bogstie on Twitter.