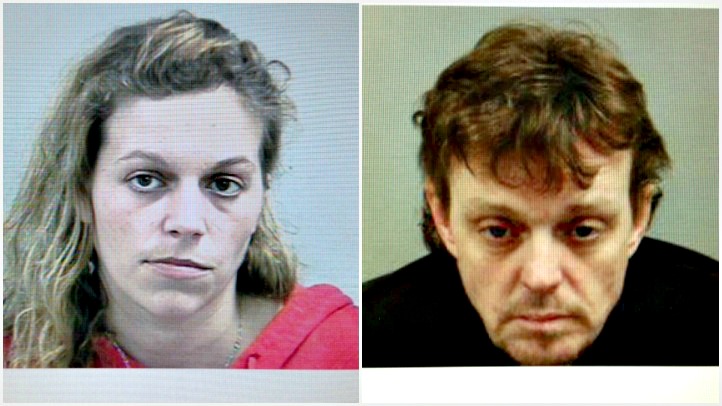 Bristol police have arrested a Terryville couple accused of stealing holiday packages from residents' doorsteps in Bristol.
Police said Kevin Pinette, 42, and MaryAnn Lamper, 36, stole several packages that had been delivered, including clothing, electronic gaming systems and children's toys.
Police responded to Pine Street around 7:30 p.m. on Monday for a report of a suspicious vehicle and found a pickup with New York plates .
The description of the truck matched the description of a vehicle used in a similar package theft earlier in the day, police said.
Bristol Police were able to recover more than $2,550 worth of stolen items.
Only two people have reported missing packages. The parcels had all been opened, so police are trying to determine who the items were taken from.
Pinette and Lamper were charged with third-degree larceny and is expected to be arraigned on Wednesday.