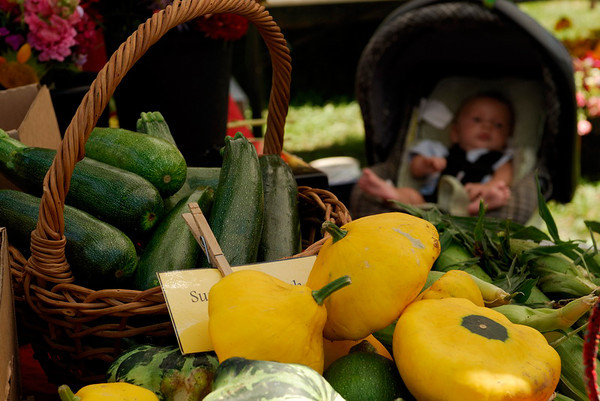 Can You Dig It? Dog Days. Green Up, Connecticut. Fungus Festival. That's just a taste of the themes at Coventry Regional Farmers' Market.
Sundays, from June 6 through October, the market will feature an average of 50 farmers, specialty food producers and artists. It's described as Connecticut's largest and most diverse farmers' market. No wonder they get such glowing reviews like from the Boston Globe, which named the spot one of the 'Top Ten Things to do in New England.'
This is the seventh season for the market, which is expected to draw 65,000 visitors.
But this market isn't for locals only. The market committee says they draw nearly 50 percent of its customers from beyond the local area.
It's considered a destination market that some visitors say is "like a country fair every Sunday."
According to the market's web page, you'll find organic, heirloom, ethnic and gourmet varieties of fruits and vegetables, grass-fed beef, pesto, fresh herbs, cut flowers, chocolate fudge, honey, maple syrup and European pastries.
The dog-friendly market (leashed, well-mannered canines are welcome) is from 11 a.m. to 2 p.m. on the grounds of the Nathan Hale Homestead at 2299 South Street in Coventry.
And if you are looking for other farmers markets or places to buy locally grown food or farm products head to Connecticut Grown.