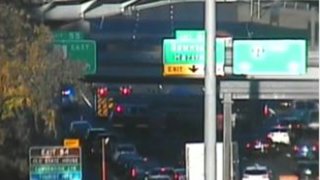 A 27-year-old Manchester man died in a crash on Interstate 84 West in East Hartford Wednesday morning, according to state police.
State police said Blake Burrows, 27, of Manchester, was driving a Mercury Grand Marquis and hit the back of another vehicle near exit 55 just before 8 a.m.
Burrows was pronounced dead at the scene, police said.
The crash is under investigation.
Anyone with information is asked to call State Police Troop H at 860-534-1098 or email john.wilson@ct.gov.