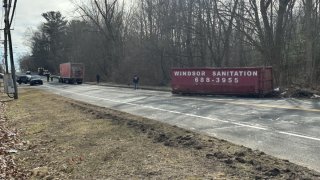 A crash closed Hazard Avenue in Enfield Friday morning.
The crash happened near Webster Road, according to police.
The crash involved a tractor-trailer and a truck with a dumpster on it. The dumpster ended up in the road.
There were no injuries, according to police.
Hazard Avenue was closed for several hours, but has since reopened.