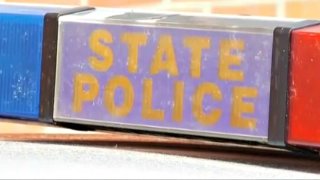 A Florida woman was killed in a crash on I-91 in Wallingford on Wednesday morning.
Kristie Ann White, 44, of Homestead, Florida, was driving in the center lane of I-91 North near Exit 14 when she veered into the left lane and collided with a pickup truck, according to state police.
White's vehicle then rolled over several times in the median and ended up in the lefthand southbound lane of I-91, police said.
Both sides of the highway were shut down or partially shut down for several hours.
Three people in the pickup were not injured, police said.
Anyone who witnessed the crash or may have recorded it on dashcam video is asked to call State Police Troop I at 203-393-4200.