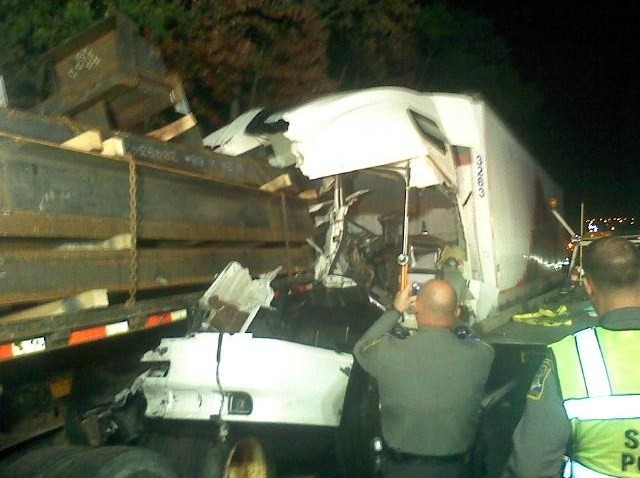 One driver was seriously injured when two tractor-trailers collided on I-95 in East Lyme on Thursday night.
The trucks collided in the southbound lane near Exit 74 in East Lyme just before 8 p.m., state police said, The driver of one truck was flown by Lifestar to the hospital with serious injuries.
Photos a first responder took showed a white truck that appeared to have slammed into the back of a flatbed truck that was carrying steel beams.
The southbound side of I-95 between exits 71 and 75 remained closed for several hours as police investigated.
The closure forced traffic to detour onto nearby Flanders Road and Route 1.
The northbound lanes opened up around 10 p.m. on Thursday.
Follow us on Twitter @NBCConnecticut, on Facebook, and sign up for breaking news SMS alerts on your phone by texting "CTBREAKING" to 622669.