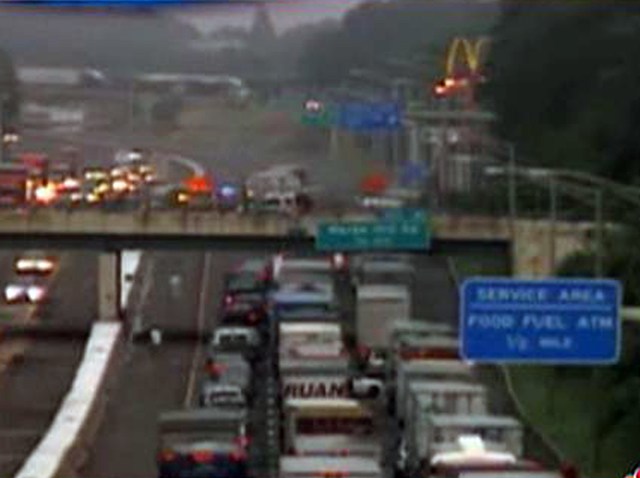 State police closed Interstate 95 northbound in Milford during morning rush hour traffic after three tractor-trailers crashed on Monday morning.
Troopers say the crash happened between exits 40 and 41 shortly before 5 a.m. on Monday and caused major traffic problems during the morning commute. The right shoulder was getting by, but everything closed down again before the highway opened late Monday morning.
Two rental trucks were stopped for traffic on Interstate 95 North when another vehicle hit the second truck, which struck the first truck.
Non-flammable latex and about 150 gallons of diesel fuel spilled on the road, Milford police said.
The 55-year-old driver of the truck that was struck was pinned in his cab for approximately 15 minutes. Firefighters used the Jaws of Life to remove him and he was taken to Yale-New Haven Hospital, where he is in stable condition, Milford police said.
Another driver was also taken to Yale-New Haven Hospital for minor back injuries.
Two vehicles were towed from the scene. No enforcement action was taken pending further investigation.
Copyright AP - Associated Press