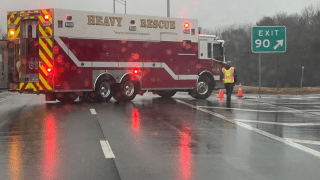 Interstate 95 south in Stonington has reopened after a crash closed part of the highway for hours on Saturday.
State Dept. of Transportation officials said the crash happened around 7:30 a.m. and closed I-95 south between exits 90 and 89. It has since reopened.
Troopers said the crash involved one vehicle.
Authorities have not said if anyone was injured in the crash.