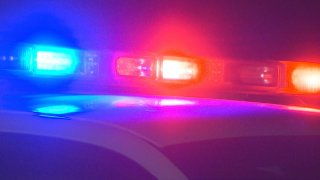 A Norwich man was killed in a head-on crash on Route 32 in Franklin Thursday morning.
Ramon Pantoja, 37, was driving South on Route 32 near Meeting House Road around 6:30 a.m. when a car driving in the other direction tried to pass a tractor-trailer and pulled out into Pantoja's lane, according to state police.
The car hit Pantoja's Toyota Corrolla head-on, killing him.
The driver of the other car, 23-year-old Jason Santos, of Willimantic, and a passenger in the car were seriously injured, police said.
The driver of the truck was not injured.
Anyone with information on the crash is asked to call Trooper Anderson at State Police Troop K at (860) 456-5400.