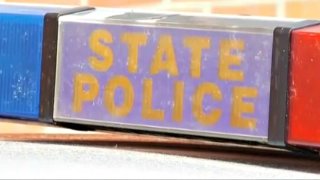 A crash involving two tractor-trailers has closed lanes on Interstate 84 east in Newtown on Wednesday and state police expect the closure to last a while.
State Dept. of Transportation officials said the crash happened around 5 a.m. between exits 8 and 9 and only one lane of the highway is currently open. Cars are only able to get through on the shoulder at this time, according to state police.
One of the tractor-trailers involved in the crash was carrying soy milk and there is a big mess on the highway, state police said. Consumer protection is going to come out and inspect the cargo of the vehicles, they added.
No injuries were reported.
There's no word on how long the lanes will be closed for, but state police believe they will be closed for a while. Delays are increasing in the area.
The cause of the crash is being investigated.