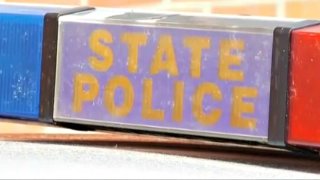 A 16-year-old has died and two other people are seriously injured after a crash on Interstate 384 East in Manchester on Saturday morning.
State police said a vehicle was traveling on I-384 eastbound near exit 2 shortly before 5 a.m. when it lost control, traveled from the right side of the highway to the left side, went into the median and struck a tree.
According to investigators, the vehicle broke into two pieces and landed in the grassy median.
One person was pronounced dead at the scene, troopers said.
Police said they identified the deceased occupant through fingerprint analysis and they released his name on Wednesday as 16-year-old Ramon Quinones, of Hartford.
Two people who were in the vehicle were transported to the hospital to be treated for suspected serious injuries, state police added.
The crash closed I-384 east between exits 1 and 2 for hours on Saturday morning.
The cause of the crash remains under investigation. Anyone with information is asked to call Tpr. Paola Garces at Troop H at (860) 534-1000 or by email at paola.garces@ct.gov.