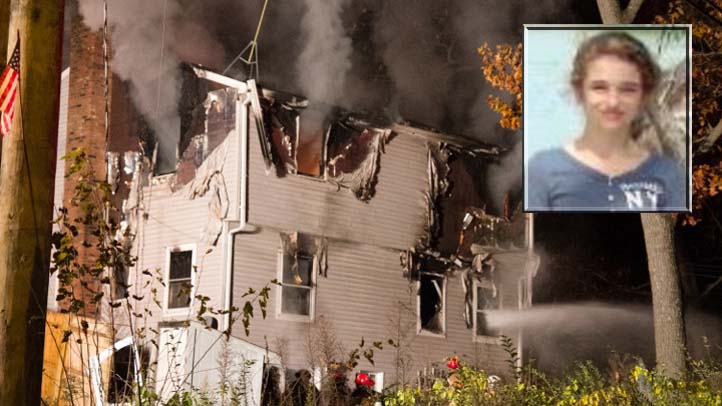 A 13-year old girl is dead after an intense house fire at 50 Hassmar Road, in the Shaker Pines neighborhood of Enfield. late on Wednesday night .
Fire officials identified the girl as Hope Hart. She was a student at John F. Kennedy Middle School.
Hope was sleeping in her bedroom in the home she shared with her mother, Grace, and the mother's boyfriend, Jason Burke, according to neighbors.
One neighbor ran into the house and saved Grace and Jason.
Minutes later, neighbors watched as firefighters tried to run upstairs, but it was too late.
"You're hopeless. You can't get to the kid. The flames were too intense. You just couldn't get upstairs to get her," Nelson Rodriguez , of Enfield, said.
Firefighters focused their search for the teen on the third floor, where the bedrooms are located, but they were stopped when the deck collapsed and were not able to get upstairs.
Three to five firefighters and one other person were also injured in the fire and were taken to Baystate Hospital in Massachusetts.
At least some of the firefighters have been released from the hospital. Hospital officials would not release information on the conditions of people injured in the fire. Two of the injured firefighters returned to the fire after being released from the hospital.
The fire was first reported after 11:30 p.m. and mutual aid from nearby towns also responded.
Firefighters will be offered the opportunity to meet with grief counselors.
The school will also offer grief counselors for faculty and students.
The fire marshal is investigating the cause of the fire.
Friends plan to set up a trust to pay for Hope's funeral and burial.