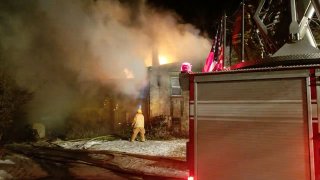 A North Canaan home is uninhabitable after a two-alarm fire Friday morning.
The fire started at a single-family home on Cemetery Road just after 5 a.m.
According to officials, at least two people were home and made it out of the residence safely. There are no reports of injuries.
The home sustained water and fire damage.