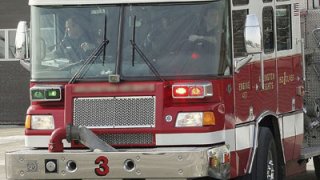 More than three dozen horses were saved from a burning barn in Ellington on Friday morning.
Firefighters responded to the scene around 9:20 a.m. and found heavy fire coming from part of the barn, according to Chief Jack Rich, of the Ellington Volunteer Fire Department.
The barn was used to board horses and there were 39 horses inside the barn when the fire broke out, Rich said. All 39 were saved.
In all, 50 firefighters helped battle the blaze. In addition to Ellington, firefighters from Vernon, Somers, Tolland, Crystal Lake, and Broad Brook brought the fire under control.