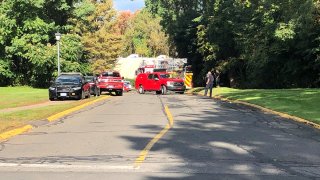 Police officers, firefighters and Connecticut Natural Gas responded to a gas leak in Rocky Hill Thursday afternoon.
Police said on Twitter that was is on Meyers Drive and the Rocky Hill Volunteer Fire Department and Connecticut Natural Gas worked to resolve the gas leak.
Gas was shut off in the impacted area.
Residents were allowed back into their homes, according to police.