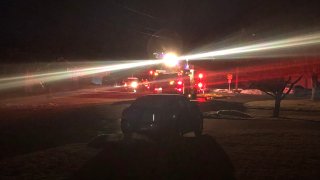 Crews are responding to a house fire in Cromwell on Wednesday morning.
Police said the fire is at a home on Botelle Manor.
Authorities did not release details on the extent of the fire or how much damage there may be.
No injuries have been reported.
The investigation is ongoing.