An man has been arrested after two homes of family members were gutted by fire Wednesday.
Jose Castillo, 36, is currently in police custody after officials say they connected him to multiple fires in Torrington Wednesday afternoon.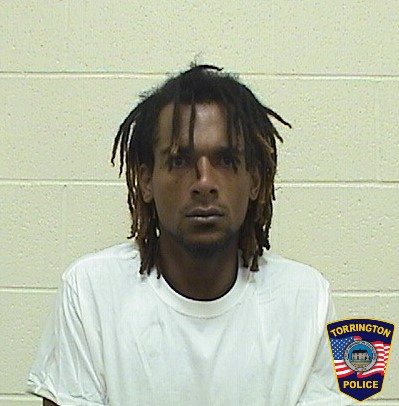 Police said he is related to the people who lived in the two homes.
Torrington Fire Chief Peter Towey said crews were called to the first fire on Torringford W. Road just after 1:30 p.m. When crews arrived, the home was completely engulfed and two vehicles were on fire in the driveway.
Kelly Murray saw the flames and called 911.
"I was sitting here, trying to order my kids ice cream, and I see the little car over there starting to catch on fire over by like the window, and it just went up so fast and when I was on the phone with 911 the house started catching on fire over in the corner, it just went up so fast, the power lines came down," she said.
Roberto Castillo and his brother Miguel were inside at the time. When fire crews arrived, they went looking for them through the flames. The brothers escaped safely.
A short time later, Castillo's phone rang, and he got news he thought must be a mistake.
"And one lady said, 'Yes, your house is on fire on the second floor. Oh my God!," Roberto Castillo told NBC Connecticut.
Firefighters then rushed to the home on 50 Clark St. Mutual aid responded from Harwinton and Litchfield to assist.
When crews arrived, there was fire on the first and second floors of the home. Crews knocked it down and the damage was primarily to the first floor. No one was hurt.
According to investigators, through interviews, detectives were able to account for all family members of both residences with the exception of 36-year-old Jose Castillo, who was alleged to have been in the residence on Torringford West Street a short time before the fire was reported.
The family is still processing what happened.
"Right now I don't have no money I don't have anything, I got nothing," Roberto Castillo said.
A third fire was also reported at 205 Summer St.
No major injuries were reported at any of the scenes, though firefighters were fatigued after the calls, which were some of the first in warmer temperatures. Towey praised his firefighters for their work and said they were blessed to be supported by the other departments.
Several residents were displaced and the American Red Cross is assisting them.
Jose Castillo is currently being held on a $175,000 bond with a scheduled court date of 6/18/20 in Torrington Superior court.