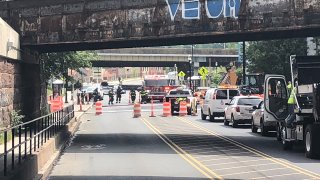 Emergency crews responded to Park Street and Bartholomew Avenue in Hartford after a gas main was struck, fire officials said.
They responded just before 10:30 a.m. Thursday and found that a gas main had been struck at an outdoor construction site.
Connecticut Natural Gas was at the scene and Hartford Police blocked traffic, fire officials said.
No injuries were reported.