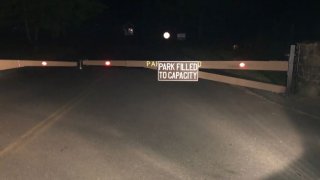 Emergency crews rescued a family of four lost in Sleeping Giant State Park Tuesday.
Hamden fire officials said they made phone contact with the family to locate them, and that no one was hurt.
Officials remind hikers to know their sunset time and always bring a map, water, and a charged phone.