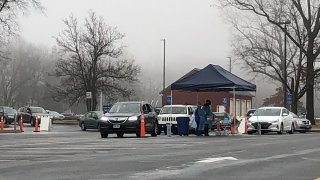 The state of Connecticut's COVID-19 positivity rate on Wednesday is 22.6%, there are an additional 10,344 positive cases and an additional 114 people with the virus hospitalized.
The positivity rate dipped slightly from a record-high 23.85 percent on Tuesday.
There are currently 1,676 people with COVID-19 hospitalized.
The governor's office said 1,128 of the hospitalized, or 67.3 percent, are not fully vaccinated.