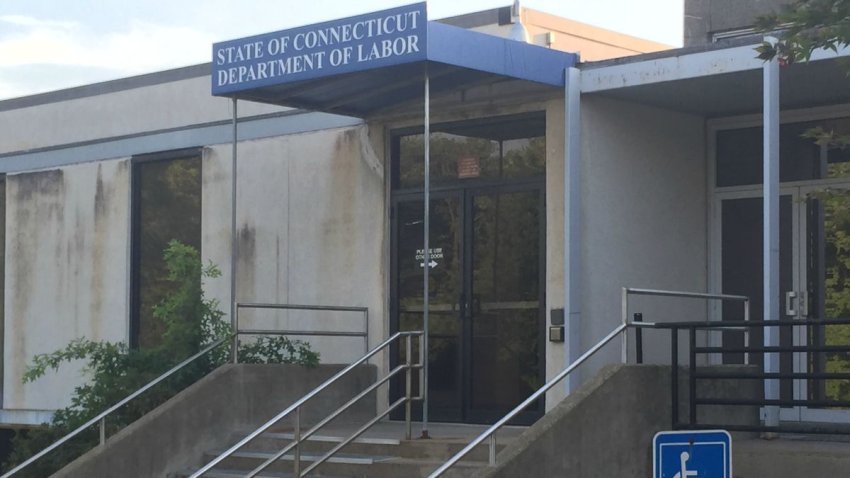 Officials from the state Department of Labor said they are doing their best to get unemployment benefits to people who have been laid off because of the COVID-19 pandemic after receiving the equivalent of four months of unemployment claim applications in 11 weeks..
Department of Labor Commissioner Kurt Westby and Deputy Commissioner ​Danté Bartolomeo held a news briefing at by telephone at 1 p.m.
The pandemic has been affecting the state's economy since March and the governor issued an executive order that closed businesses that were deemed non-essential.
Westby said it's been a long three months, calling it a "tsunami."
He said the state has received 591,000 claims and has processed 566,000.
"We're doing our best to get the benefits out," he said.
Westby added that the trust fund balance is $64 million and the state intends to borrow $300 million this month.
Connecticut can borrow up to $750 million that has been reserved.
Bartolomeo said they plan to borrow around $300 million next week.
The state has e multi-phase plan to reopen businesses closed due to the pandemic and some businesses were able to reopen on May 20.
Department of Labor officials said they have started to see fewer claims coming in.
While processing applications, he added that the state is working with the U.S. Department of Labor to investigate any possible fraud.
Westby said breaches have cost other states hundreds of millions of dollars and it is the Department of Labor's job to make sure that does not happen.
In mid-March, the department started seeing what it called unprecedented numbers of applications for unemployment assistance amid the COVID-19 pandemic as businesses closed their doors to slow the spread of the virus.
Businesses that were closed because of the pandemic have started to reopen.
In Connecticut, phase one of a multi-phase reopening plan started on May 20.
The U.S. Department of Labor released new information Thursday morning on unemployment claims and said nearly 1.9 million Americans applied for U.S. unemployment benefits last week, the ninth straight decline since applications spiked in mid-March, a sign that the gradual reopening of businesses has slowed the loss of jobs.