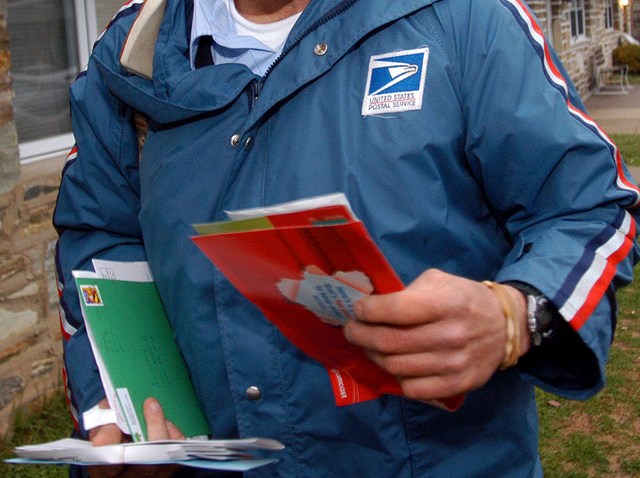 A mailman is getting praise befitting a hero for helping save an injured elderly woman when he saw food piling up in front of her door.
But, at the same time, many are wondering why Meals on Wheels didn't take action as a week's worth of food deliveries piled up outside the woman's Guilford home, New Haven Register.
While Paul Guerrette was on his delivery route on Jan. 4, he noticed Meals on Wheels food sitting by the woman's doorstep. Two days later, he saw a volunteer for the organization leave yet another meal at the door in a bag. He called police.
"At that point, I was opening the mailbox and noticed she hadn't picked up her mail for the week," Guerrette told the Register. "I was concerned. I knew she was an elderly lady."
The woman had fallen a few days earlier and was unable to get up. She was treated and will be fine, police said.
The director of Guilford's Meals on Wheels said she's been inundated with calls and e-mails about the food delivery service's policies.
"At this point, all I can say is, I don't think a mistake was made, and if there was, I'm sorry, and the postman certainly did a fantastic job," Gail O'Leary told the Register.
She said all of Meals on Wheels' procedures were followed and she was glad the postal worker called authorities to do a welfare check.
"The procedure is that my drivers call me right from the delivery site if something isn't right. If they see a meal from the day before, they call immediately. They did not see meals from the day before," O'Leary said.
On Jan. 6, the U.S. Postal Service honored Guerrette for calling police to check on the woman.