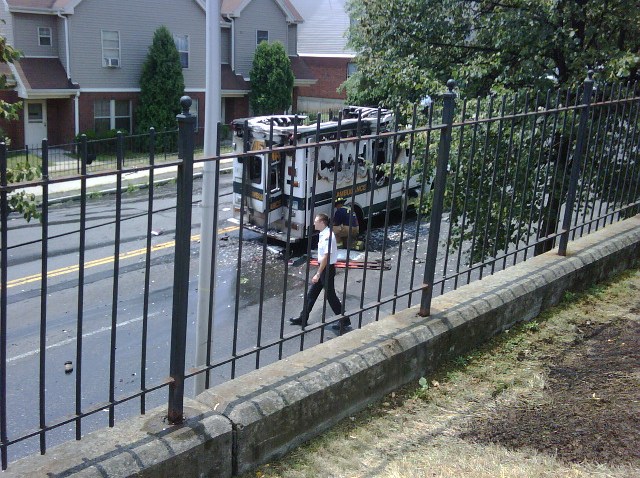 An ambulance was heavily damaged when it caught fire in Hartford on Thursday morning, but no one was hurt.
Three emergency personnel were in the ambulance, along with a man in his 60s who was being transported, when the fire happened at 11:20 a.m. at the intersection of Wyllys Street and Charter Oak Place in Hartford.
The state Department of Environmental Protection is looking into whether an oxygen tank led to the fire.