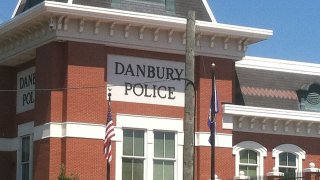 *Warning: This story contains graphic details of violence towards animals.*
A Danbury man was taken into custody earlier this month after he allegedly killed his young dog.
Police said they were initially called to the residence of Stephen Siguenza back on January 31 to conduct a welfare check after a caller said they believed Siguenza murdered his puppy.
Siguenza told police that his three-month-old mini goldendoodle had attacked him at some point. He in turn hit the puppy in the head twice with his fist.
The mini goldendoodle began throwing up at a later time and Siguenza didn't know what to do, eventually burying the dog in his backyard.
Police say Siguenza turned himself in to Danbury Police on March 9 and was charged with cruelty to animals. He was later released after posting his $10,000 bond.
The dog's exact cause of death hasn't been released yet. Danbury Animal Control is assisting with this case.
Siguenza is due to appear in court in early April.