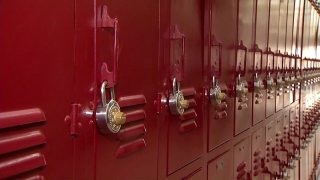 A Danbury teacher was arrested on sexual assault charges in connection to an inappropriate relationship with a female student, according to Connecticut State Police.
Officials said Salvatore Maimone, 41, was taken into custody without incident at his home in Watertown. He's a teacher at Henry Abbott Technical High School.
Western District Major Crimes detectives were granted an arrest warrant and he was ultimately arrested on May 13.
Maimone faces charges including second-degree sexual assault, second-degree stalking and interfering with an officer. He posted a $200,000 bond, police said.
NBC Connecticut has reached out to the school for comment but has not yet heard back.