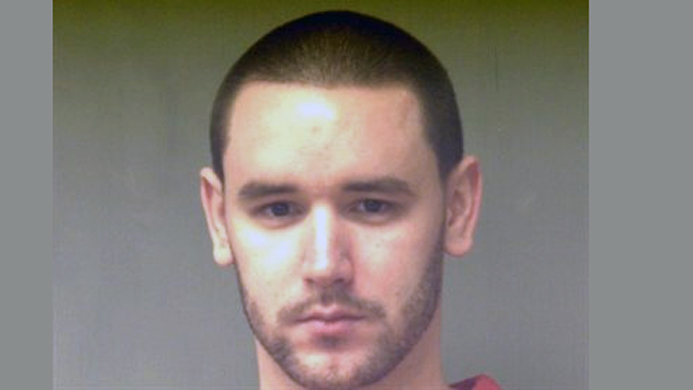 Almost five hours into the second day of jury selection in the trial of Joshua Komisarjevsky, one juror has been picked.
He is Yale faculty member.
As he was questioned, the man said autopsy photos will be difficult to see, but serving is his civil duty.
Jury selection began on Wednesday with 50 potential candidates to decide the fate of the second man to be tried in the murders of Jennifer Hawke Petit and her daughters, Hayley, 17, and Michaela, 11, during a 2007 home invasion in Cheshire.
Within two hours, the potential pool was reduced to 19 as of 3 p.m. on Thursday, many more have been dismissed. There will be no jury selection on Friday.
The first person on Thursday up was a Metro-North employee with ample vacation time who said he wanted to be in the jury. But, after a feisty exchange with the prosecution and the defense, and the defense used its second of 40 peremptory challenges in the case.
The second person evaluated was the mother of an NBC Connecticut employee who said she had extensive knowledge of the case. She was quickly dismissed.
A few people were dismissed because they had strong feels about the case.
One woman's baby is due in July, two months before the trail is set to begin, and she was let go, as was a person who knew someone on the witness list.
Another person was dismissed because he had strong feelings about the case and recently lost three family members.
A man who lives half a mile from the Petit home lights luminaries each year in memory of the Petit women. He too was dismissed.
Attorneys for Komisarjevsky have tried unsuccessfully to move the trial from New Haven to Fairfield County, citing the intense publicity.

Jury selection could take months.

new TWTR.Widget({ version: 2, type: 'profile', rpp: 4, interval: 6000, width: 425, height: 500, theme: { shell: { background: '#333333', color: '#ffffff' }, tweets: { background: '#000000', color: '#ffffff', links: '#07c9eb' } }, features: { scrollbar: false, loop: false, live: false, hashtags: true, timestamp: true, avatars: false, behavior: 'all' } }).render().setUser('NBCCTLive').start();