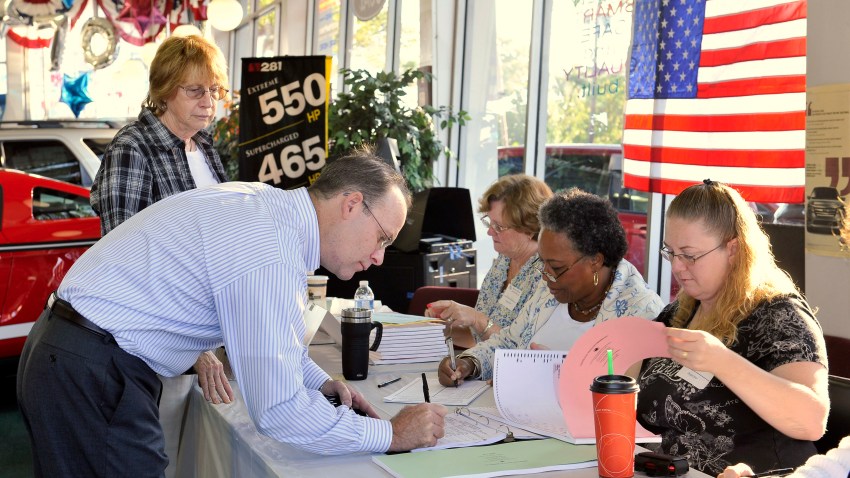 Election Day is three weeks away, but those who aren't registered to vote face a quick fast-approaching deadline to be able to participate.
You have one week left to register to vote by mail and two weeks to register to vote in-person before the general election on Nov. 2.
To vote in Connecticut, you must be a state resident and be 18-years-old on or before election day.
If you are mailing your voter registration card, it must be postmarked no later than Tuesday, Oct. 19. The deadline to register in-person at town or city offices is Tuesday, Oct. 26.
---
---
"We are coming down to the wire, we have many competitive races, and every vote is going to count in 2010," Secretary of the State Susan Bysiewicz said. "If you are concerned with the direction of our country and our state, don't sit on the sidelines."
More than 2 million people are registered to vote in Connecticut, and nearly half are not affiliated with a party.
There are about 750,000 registered Democrats and more than 400,000 registered Republicans in the state.
It appears that there is a lot of interest in the upcoming election.
About 5,000 new voters registered in the last two weeks, Bysiewicz said, and more than 58,000 new voters registered so far in 2010. About 20,000 are new Democrats 12,000 are new Republicans.
For more information about Connecticut's election process, including how to register, visit the Secretary of State's Web site.
Follow us on Twitter @NBCConnecticut, on Facebook, and sign up for breaking news SMS alerts on your phone by texting "CTBREAKING" to 622669.