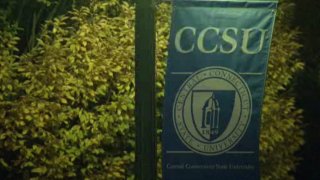 A school community is in mourning after learning that one of their own passed away unexpectedly.
A spokesperson for Central Connecticut State University says a student was found unresponsive late Sunday morning and was immediately administered CPR by CCSU Police until medical professionals arrived.
The student, who has not been identified at this time, was subsequently rushed to an area hospital. University officials said that they had eventually learned the student had passed away.
University President Zulma Toro, along with the Residence Life team, counselors, and other school officials, were at the CCSU campus that afternoon and had planned on meeting and offering their support to the student's roommates, friends, and hallmates.
President Toro noted in a statement sent out to the CCSU community that the university has been in contact with the student's family to offer their condolences and support.
The cause and manner of her death is still being determined and it is unclear if foul play is suspected.
Students and staff are encouraged to contact the university's Counseling and Wellness team at 860-832-1926.