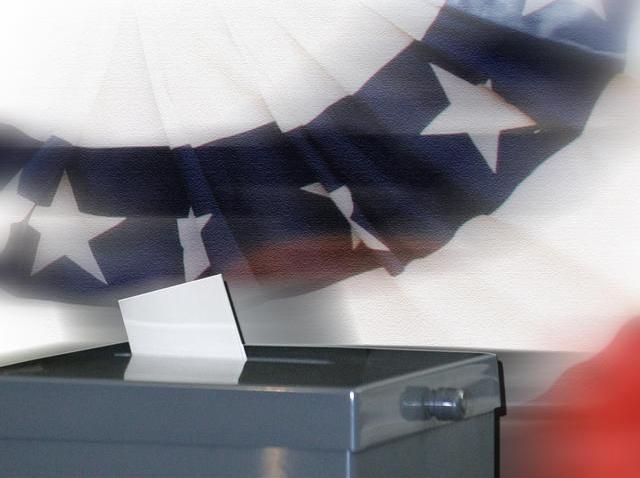 As Connecticut voters flock to the polls to cast their votes in what's shaping up to be a day filled with heated races throughout the state, voters across the country begin to weigh in on contentious match-ups as Republicans try to change the balance of power in Washington.

Two of the highest profile races are for U.S. Senate and for governor, which are both vacant after the incumbents decided not to run for re-election, but the District 4 and 5 Congressional races are also heated.
On Monday night, candidates made a last ditch effort to rally support, traveling around the state shaking hands and reiterating their platforms. Dan Malloy, the Democratic candidate for governor, joined others in his party stumping for votes.

"It's a very small number of votes that will decide who the next governor is," Malloy said. "At least that's the way it looks. I think we're going to win. I think we've put this thing together. We've had a great three days."

His opponent, Republican candidate Tom Foley, also made the rounds. The latest polls show Foley with a slide lead over Malloy.

Meanwhile, Republican Senate candidate Linda McMahon told voters to plan for an upset. The latest Quinnipiac poll shows McMahon down nine points, with Richard Blumenthal at 53 percent versus McMahon's 44 percent. But the former World Wrestling Entertainment executive says she's already succeeded as the underdog -- and will do so again.

"Our internal poll showed us we're just about within two points and I really think momentum is with us ... the wind's at my back, my foot on the accelerator," McMahon said.

Blumenthal is a familiar face in Connecticut, having served for 20 years as the state's Attorney General. But that didn't prevent his bid for U.S. Senate from becoming the most expensive Senate race in the country.

After voting in Greenwich this morning, Blumenthal said, "I've been up against a $50 million negative campaign. I've had a great conversation with the people. They want someone with a proven record...a record of results more than money and negative ads."

Voters in Connecticut said their decision today was partly based on three key issues: the economy, taxes, and health care.

As for the amount of money spent on the Senate campaign, Rob Santangelo, of Greenwich, said, "I think it's an election that people feel strongly about this year and I think that's reflected."
Copyright AP - Associated Press