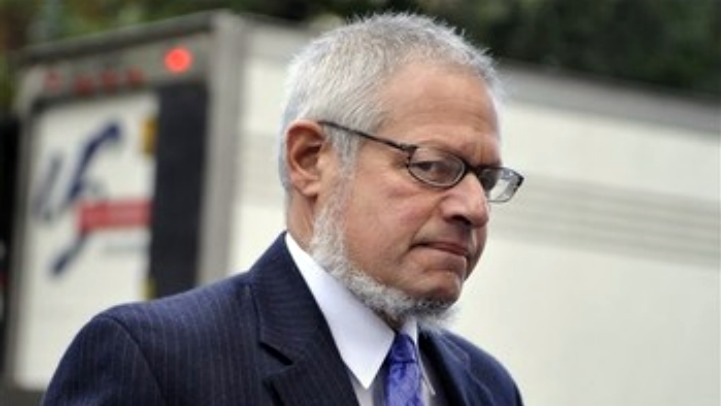 Thomas Ullmann defended one of the most notorious killers in recent state history and that is why many people traveled to Woodbridge on Thursday night. They wanted to hear the defense attorney in the first Cheshire home invasion trail speak publicly about the case.
Ullmann, a New Haven public defender, represented Steven Hayes, who was sentenced to death in the brutal murders of Jennifer Hawke Petit and her daughters Hayley, 17, and Michaela, 11.
The case involved rape, restraining the two younger women to their beds and setting fire to the house as they were bound. The crimes shook the state.
The question Ullmann gets most often is: "How can you represent that guy?" he told the audience of more than 100 people at the JCC of Greater New Haven in Woodbridge.
"It's very important that the right to council be honored and zealously fought on behalf of individuals," said Ullmann, who is a seasoned public defender.
Because he took on the case, Ullmann said, threats have been made against him and his family.
"These are the kinds of things we started getting in the office," Ullmann said, pointing to e-mails and letters he received.
Ullmann told the audience that he was as shocked as anyone to hear about the triple murder. However, the death penalty should have never been pursued, he said. Ullmann is against capital punishment.
"I don't think these men could've gotten a fair trial ... given the massive pretrial prejudicial publicity involved in the case," Ullmann said.
He would not comment on the trial of Hayes' co-defendant, Joshua Komisarjevsky. Jury selection has just begun in that case.
The heinous crime outraged so many, which is why some people went to hear Ullmann speak. Still, they left with mixed feelings.
"How can he defend this guy, that's the first thing that goes into people's minds," said Nancy Sklar. "On the other hand, everyone has right to fair and speedy trial."