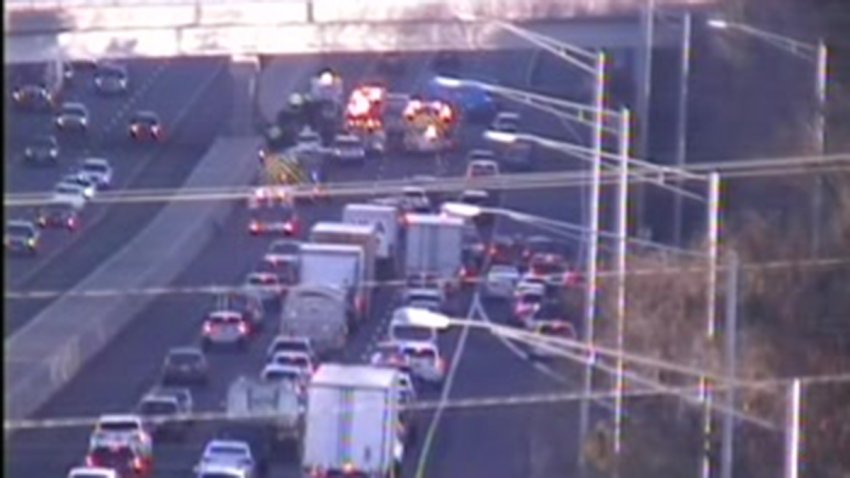 Interstate 84 East was closed briefly as police responded to a vehicle that rolled over.
There were delays for miles after a vehicle rolled over on I-84 East in Southington and there was another crash in the backup in Cheshire, according to state police.
The CT Travel Smart website said a vehicle rolled over between exits 28 and 30 and the left lane was closed.
The backups extended past the merge with 691.
No additional information was immediately available.