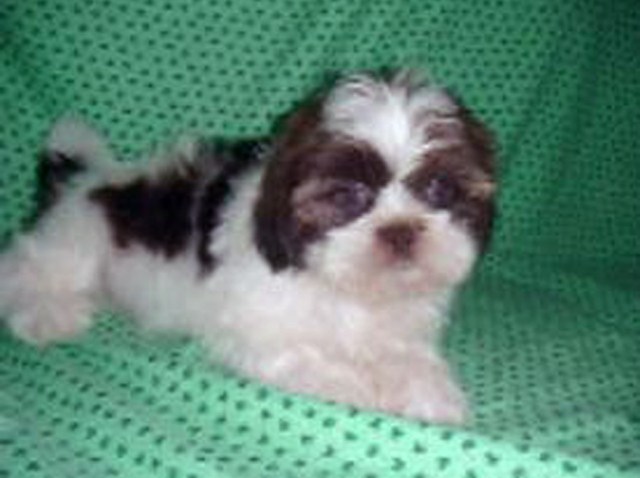 Wednesday started as any average day does for Duke. The Shih Tzu puppy was playing with four other puppies in the puppy pen at the All Pets Club in Windham. Then, someone puppy napped him.
Around 9:30 a.m., a woman walked into the shop, right past employees and went to the pen, store employees said.
She quickly walked to the front of the store, ignored employees who greeted her and walked out. Something seemed amiss, employees said
"She was wearing a coat. I smiled at her as she was leaving and I noticed the coat seemed really big and bulky in the front. I went to the back of the store to count the puppies and realized I was missing one! She was gone by the time I got back to the front off the store," store supervisor Tommy Valentine said.
He was suspicious and wanted to stop the woman, but didn't have any proof, so he ran to the puppy pen and there was no Duke. The puppy was missing.
"She's got to have a personal problem. To come here and pull open two doors and go into the pen and take out a dog and leave with it. That's pretty brave," Valentine said.
Someone in the diner next door said they saw a woman jump into a waiting black Mercedes and flee.
The pet store is reviewing surveillance tapes with police. The store manager is offering a $200 reward for 9-week-old Duke.
If you see a cute brown and white, 5 to 6 pound Shih Tzu that looks like the one in the photo above, call police.
Duke's retail value is $1,000.